President's Letter: A Season of Perseverance and Adaptation
Every year Florida Blueberry growers approach the new harvest season with great anticipation dampened somewhat by a cloud of trepidation. There are so many factors at play that can move the outcome from good to bad that growers must be on their toes to steer their farms into and through the white waters of harvest season. We try to control what we can, but weather and the market can play havoc with our best laid plans.
From what I have heard from many Florida growers, our Frogmore Fresh Farm experienced a harvest much like theirs. We are in the hill country of Pasco County in Central Florida so my season recap may resonate with many of you growers, but if not, it may broaden your picture of how the season went for a different grower in a different region. My take is that despite it having some ups and downs, it was a pretty good harvest and will help the industry continue to meet significant upcoming challenges and prosper.
Ours started out with way more chill hours than the past several years. We were able to Dormex our crop on time in December with much more favorable weather than December 2019. Our schedule looked good in January. We brought in plenty of bees along with Bumbles then we had a prolonged cool period that slowed the crop a bit but come February we were excited to see a blizzard of flowers but had some cool periods with cloudy weather and rain. Come March, we along with a bunch of other growers, thought we were headed to a record Florida crop. Our disappointment (along with a few other growers) was a dramatic abortion of Meadowlark fruit. We had a massive flower but probably 60% fell to the ground unpollinated. Fortunately we have been reducing our Meadowlark acres and UF breeding has superior new genetics for Florida growers, with more on the way.
Although we saw the fruit coming, our March and early April crop was delayed right when the prices were highest. Our picking curve shifted a week or so behind last year pushing us uncomfortably closer to the Georgia tidal wave of fruit and the concurrent pricing pressure it brings. Despite the big Florida crop and the growing impact of Mexican Blueberries on our short market window, pricing held up better than recent years and certainly much better than the pandemic debacle of 2020.  Maybe we are getting the word out to consumers and grocer buyers that supporting Florida growers is a good thing and the quality of freshness is a real benefit. If we can keep this momentum in the marketplace we have a brighter future ahead.
Picking weather had its usual challenges in April and May. We grow a lot of Farthing so we pick later than many Florida farms. For us, just when we were beginning our peak Farthing weeks, we took a gut punch with a three-day rain and cloud event with 3 inches of rain. We had a lot of splits and damaged fruit that hit our pack outs for about 10 days until we got back on track, then the weather went hot and dry until late May.  With the extra chill hours, we had a heavy crop on our Farthing. We did the best we could, babying the plants and fruit through the stress of 95 degree days until we picked our last berry May 27. We were fortunate to be able to pick most of our late fruit by machine and at night. It was not easy, but I guess farming never has been.  
Like you, we are hustling to get ready for harvest 2022. We've hedged our farm and are entrenched in our annual battle with Chilli Thrips, Spider Mites, Citrus root weevils and Rust. Plus we're evolving the farm by supplanting some of our problem varieties with more reliably productive and healthy University of Florida introductions targeted at our prime Florida market window. 
Our industry can have a bright future, but we are all going to have to figure out how to deal with a new era of higher costs from many corners. From Ag chems to energy, labor, and government compliance, we have to find solutions to mitigate their impact to our financial health. All this is coming against a backdrop of surging competition from south of the border.  Nevertheless, I believe the members of the Florida Blueberry Growers Association can adapt to these challenges and look forward to the 2022 harvest season with great anticipation… with of course the usual dose of trepidation that comes along with farming.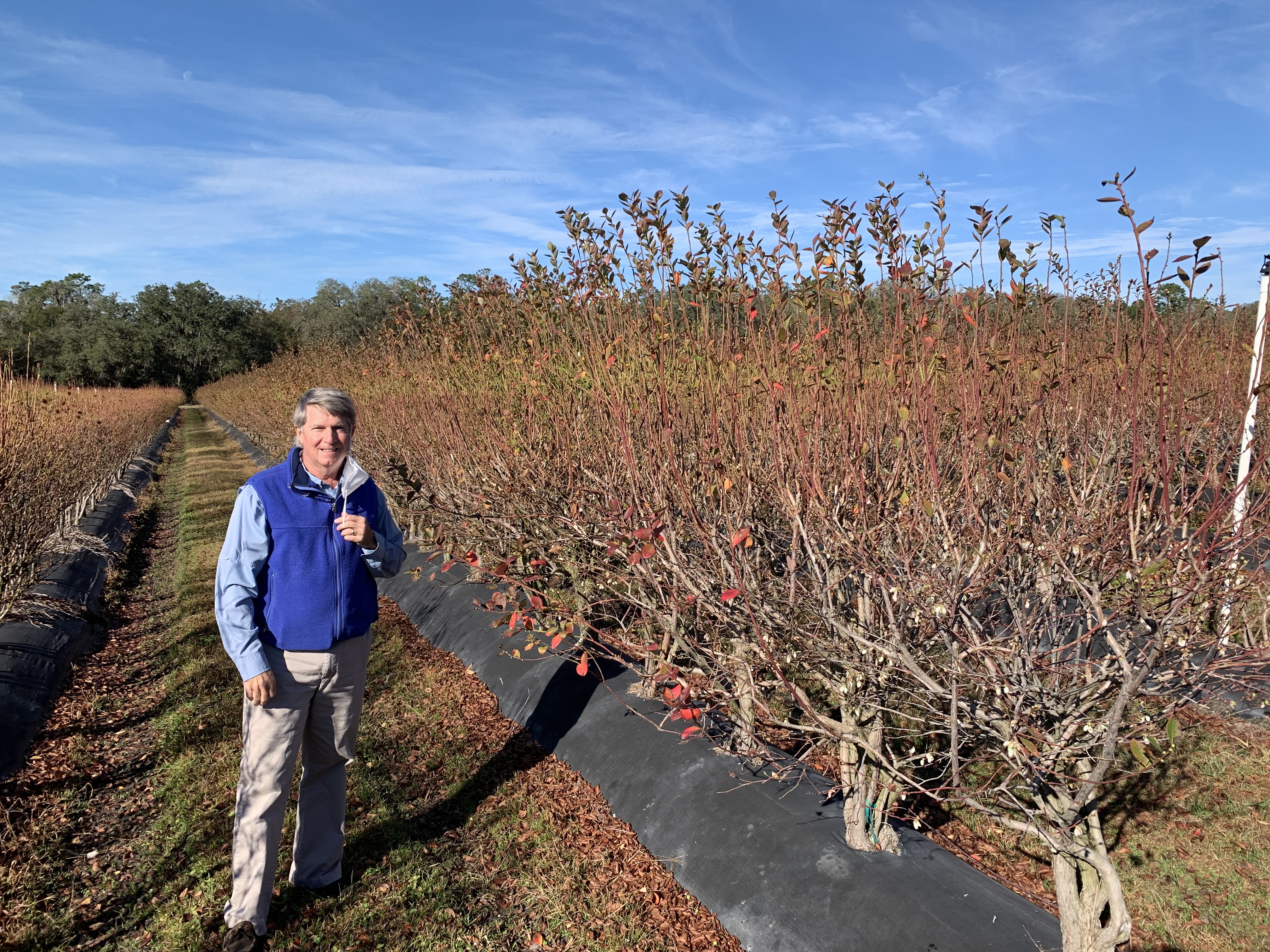 Leonard Park, President
Florida Blueberry Growers Association
Share this post: